Backyard Adventures Adventure Treehouse Junior 2 Playset was designed to maximize the amount of play in a majority of smaller spaces. This treehouse playset is perfect for families with kids off all ages because of its 5' deck height and ability to add so many play accessories.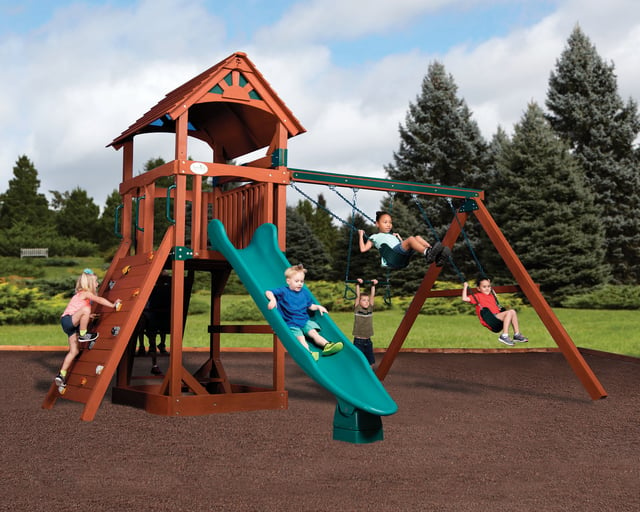 The Adventure Treehouse Junior 2 Standard Features Include:
5' Deck Height
Wood Roof
3 Position Swing Beam
2- Belt Swings
Trapeze Bar
10' Rocket Slide
5' Rock Wall
Like most of our playsets the Adventure Treehouse Junior can be customized to meet the needs of you and your family. With so many options to choose from the Adventure Treehouse Junior 2 is sure to be the best playset available for families with kids of all ages!
And now Adventure Treehouse Junior Playsets are 20% off thru the middle of August.
To learn more about Backyard Adventures Treehouse Playsets click here.