---
The Beast:
The Beast is a unique take on transportation. It is an off-road, yet street legal electric powered bicycle that reaches speeds up to 20 mph. And because it is a bicycle, it does not require a license plate, annual registration, or insurance. Furthermore, the rider does not even need a driver license.
Best of all, the Beast has its own solar power charging system. You can use the system to charge the Beast as you ride or use its two USB charging stations to power your electronic devices.
---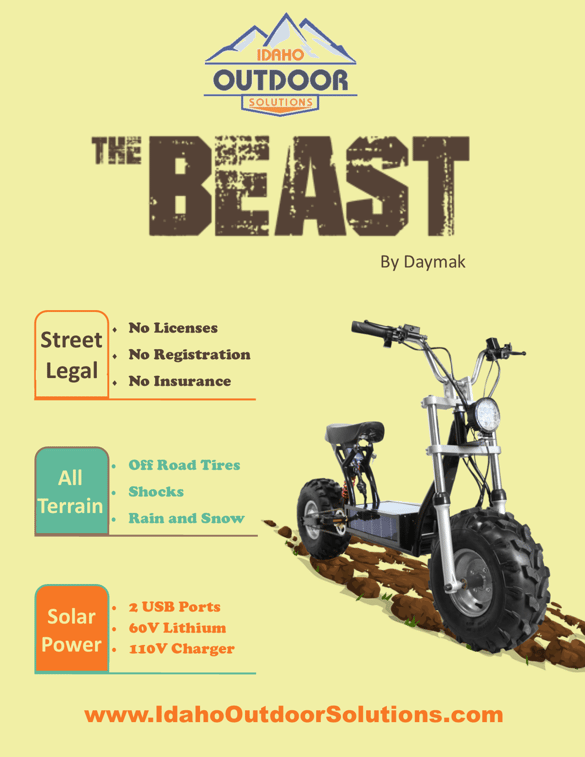 The Beast is perfect solution for:
Commuters
People without a drivers license
Green-energy
Outdoorsmen who want a quiet off-road vehicle


---

CONCLUSION:
The Beast is a versatile means of transportation that has access to unlimited energy, is street legal, is off-road ready, and be driven by anyone. To learn more about this product, contact us at the link below or visit us in person at 510 Airbase Road in Mountain Home.
---