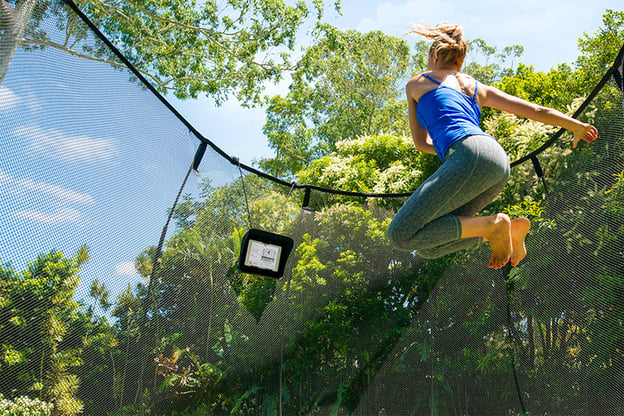 The school year is coming to a close and Idaho's children will be spending more time at home. The average Idaho child spends 60 hours per week in front of electronic devices and only 60 minutes weekly in active outdoor play. Springfree Trampolines has partnered with an outdoor gaming company TGOMA (Take Gaming Outside and Make it Active) to create a fun way to blend both technology and outdoor play.
Each Springfree Trampoline now comes with electric sensors which use Bluetooth to integrate with the jumper's own tablet device. Right now there are 7 interactive games for all ages and fitness levels. Children can use games in unstructured play or compete against friends around the world! Teens and adults can use the fitness game to get fit and have fun.
Idaho Outdoor Solutionsis Idaho's premier supplier for this new technology. Visit the storeand try TGOMA for yourself.