---
The Beast D
The hunters spoke and the manufacturers listened. They took the heavy duty Beast frame, added an additional motor and power source, painted it camo green and increased the speed and climbing power! The result is the Beast D. No longer street legal, but can climb just about anything and travels up to 30mph! The Best part? The motors are SILENT! No more disturbing your hunting area with loud gas motors that can be heard for mile.
---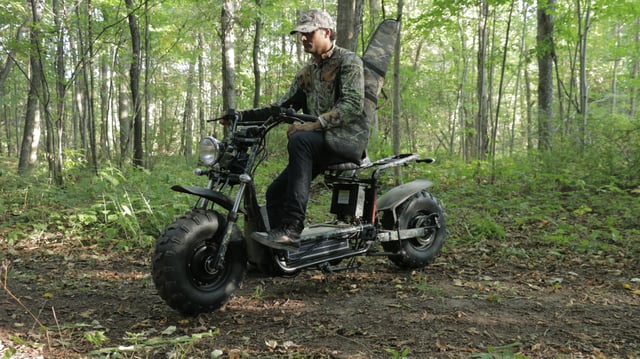 Watch the Beast D in Action!
---

CONCLUSION:
The Beast D was built for hunters to enjoy the Idaho Outdoors. Silent, fast, powerful, and the ability to recharge itself just makes the Beat D and excellent choice for going for the big game or just enjoying the outdoors without disturbing it.
---