The Ultraskiff 360 is just an amazing boat.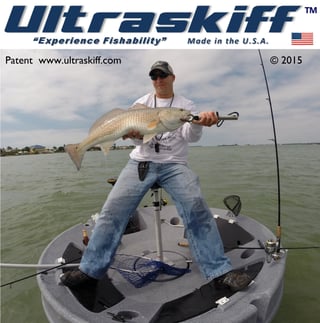 No matter what we try to do with it, it just exceeds all expectations. The Ultraskiff was designed by professional fishermen for easy transport and launch, but still maintain all bells and whistles of a full sized boat. But the one question we get the most of is, "How stable is it?" Well, we've taken it on rough ocean water and Class 3 Idaho rapids. Now, someone has gone and caught a 350 pound Bull Shark off the coast of Florida. Watch the video below and enjoy.
The Ultraskiff 360 is made in the USA and demand is keeping the factory busy. Right now our current truckload of Ultraskiffs is sold out. However, we still have 4 units available on the next shipment. Call 208-580-9386 or email us at mathew@idahooutdoorsolutions.com to reserve yours now! Keep an eye on the blog. In April we are going to do more experimenting at CJ Strike with the Ultraskiff.